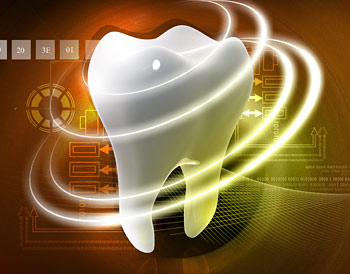 Here at Briarwood Family Dentistry, we use advanced dental technologies to make our patients' visits as comfortable as possible. Our dentist Dr. Mehlhoff has years of experience in the field and always keeps himself updated on the new technologies available in the market. Here are a few dental technologies that we use in our practice:


CBCT
CBCT or Cone-beam computed tomography is a device used for medical imaging that can help diagnose and plan patients' treatment. This rotating imaging device gives detailed diagnostic images of the area to be treated along with a model of your mouth created virtually that can prove important for the dental procedure you require. During all this while, the patient won't feel any discomfort or pain.


Digital X-rays
With the help of Digital x-rays, the dentist can instantly make an image of your mouth appear on a computer screen as soon as the sensor is placed. These x-rays are quick, safe, and work efficiently with accurate results.


Intra- Oral Camera
We use an Intra-Oral Camera to get a detailed view of different structures of the patient's mouth. This device is great for diagnosing and assessing your oral conditions such as gum disease, cavities, etc.


DIAGNOdent 
Through DIAGNOdent, a laser examination tool, we can detect the cavity in your mouth at its earliest. This tool is also effective in finding the little lesions in their initial stages. It doesn't require the use of any anesthesia and is also pain as well as radiation-free. 


To learn more, call us at (303) 680-6000 or schedule an online appointment to make a visit to our practice at 15901 E Briarwood Cir #350, Aurora, CO 80016.