Simple Tricks for Overcoming Dental Anxiety Forever
Posted by Briarwood Family Dentistry on Mar 20 2023, 07:35 AM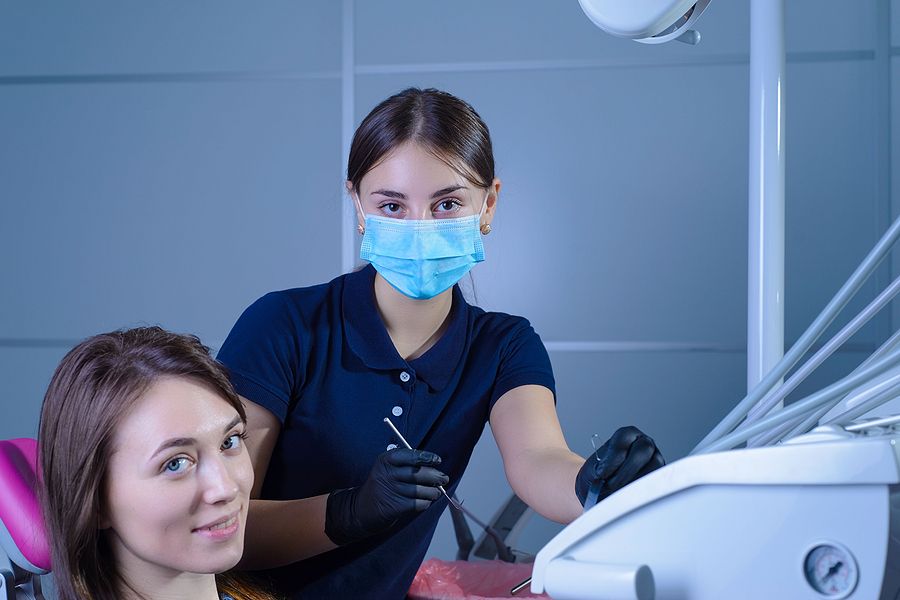 Dental phobia or dental anxiety refers to a patient's fear of the dentist. It can be either mild or severe. Dental fear can make it difficult for a person to seek dental care.
Discuss your fears with your dentist
Tell your dentist about your fears and agree on a signal to let them know when you need a break or are feeling anxious. This will help your dentist understand how to best help you remain calm during your visits. This way, you can also work together to find ways to overcome those fears and address them properly. You can also consider getting an oral sedative to calm your nerves during a procedure. Oral Sedation Dentistry involves taking a pill about an hour before your appointment to make you feel relaxed throughout your appointment. All you have to do is make an appointment with us to see if oral sedation is right for you!
Agree on a signal
If you have anxiety or panic disorders, discuss your concerns with your dentist. He will likely offer to pre-medicate you with a medication that can relax you during the procedure. If you'd rather not take a pill, you can agree on a signal to give you more time to get settled before the procedure starts. You can raise your hand or nod your head. The signal can be used to let your dentist know if you need a break. This way, your doctor will know that you are okay and can continue your procedure once you are ready.
Bring a support person
Many patients experience anxiety when they visit a dentist's office. This is understandable because dental care can be uncomfortable at times. A great way to overcome this is to bring a family member or friend with you for support. This is because you will have someone by your side who will help you feel calm and comfortable while you have your dental treatment. 
Bring distractions to occupy your mind during procedures
When you are in the dentist's chair, it is normal to feel anxious and nervous. Try to bring things to distract yourself during this time. For example, you can bring a tablet or book to read. Also, inform your dentist about your anxiety problems. They are trained to handle these situations, so consider talking to them about it. 
Briarwood Family Dentistry, located in Aurora, CO, offers the best and most gentle dental care services to patients. Dial (303) 680-6000 and book an appointment with us to learn more about our dental services.