Everything About Sedation Dentistry
Posted by Briarwood Family Dentistry on Sep 20 2022, 11:52 PM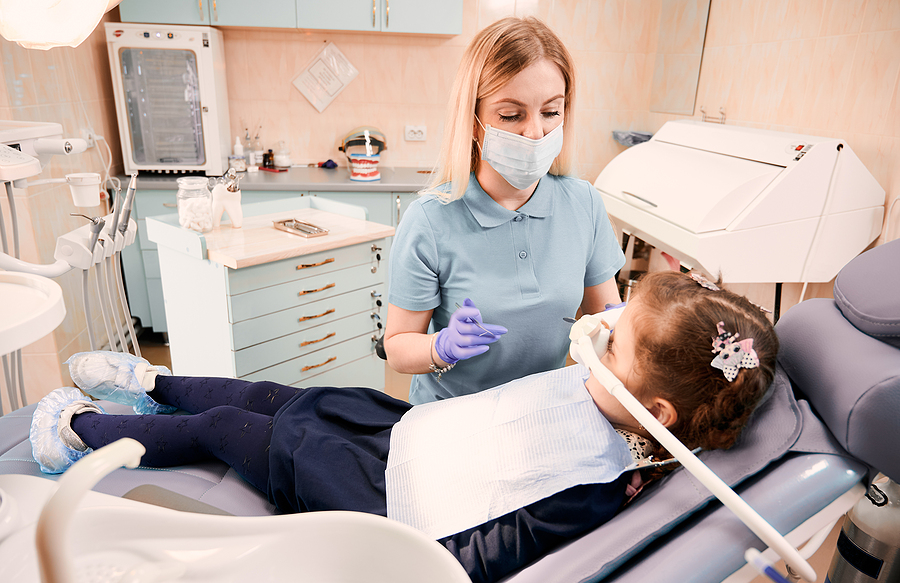 Sedation dentistry refers to the use of sedatives to help a patient relax during their dental treatments. They are beneficial for those with dental anxiety and fear. 
Types of Sedation Dentistry
There are three main types of sedation dentistry offered by the dentist in Aurora, CO, including inhalation sedation, oral conscious sedation, and IV moderate sedation. Each type of sedation is different in its depth of relaxation and level of consciousness, but each offers many benefits that can help the patient experience a more positive and comfortable treatment process.
This type of sedation is administered through a small mask that fits over your nose. The mask is connected to a machine that administers anesthesia in the form of a gas that you can breathe in throughout the duration of your procedure. You will typically be awake throughout your dental treatment, but you will have no anxiety or nervousness about your procedure, and you probably won't remember much about it once it's done. You will likely feel groggy when you wake up, so you'll need to arrange for someone to drive you home or back to your hotel room after surgery.
Oral conscious sedation is most commonly administered through a pill that you take in a pill form about an hour before your appointment. You'll start to feel the sedation very quickly, but you'll still be awake and aware of what's going on around you. This sedative will help you relax throughout your entire procedure, and it will decrease any anxiety and nervousness you might feel about having to undergo dental work. Most patients don't remember the specifics of their procedures after this type of sedation wears off, but they may feel sleepy afterward.
IV moderate sedation is administered through an IV drip that is carefully monitored by the dentist in Aurora, CO, and an anesthesiologist for the duration of your procedure. You'll be completely unconscious while under the effects of this sedation, which leaves you with no memory of the procedure at all when it's complete. As per the best dentist in Aurora, CO, for patients with a strong gag reflex or other concerns about undergoing dental procedures, this is the deepest form of sedation available and will ensure you get through your treatment as quickly and comfortably as possible. 
Who Can Benefit From Sedation Dentistry?
Adults and teenagers who fear the sights, sounds, or sensations of dental treatment can both benefit from sedation dentistry. Because sedation dentistry facilitates relaxation throughout treatment, it allows certain patients to receive multiple procedures in one visit instead of scheduling them separately over many months. Sedation dentistry is also helpful for patients who cannot sit still for long periods of time. Patients can also benefit from sedation dentistry if they have a strong gag reflex and cannot tolerate strong tastes during dental procedures.
If you are interested in learning more about sedation dentistry and if it is right for you, our best dentist in Aurora, CO, will gladly answer any questions you may have during your consultation. Dial (303) 680-6000 and book an appointment with us to learn more about our dental services.