Dental Implants: Everything You Need To Know
Posted by Briarwood Family Dentistry on Dec 8 2021, 06:10 AM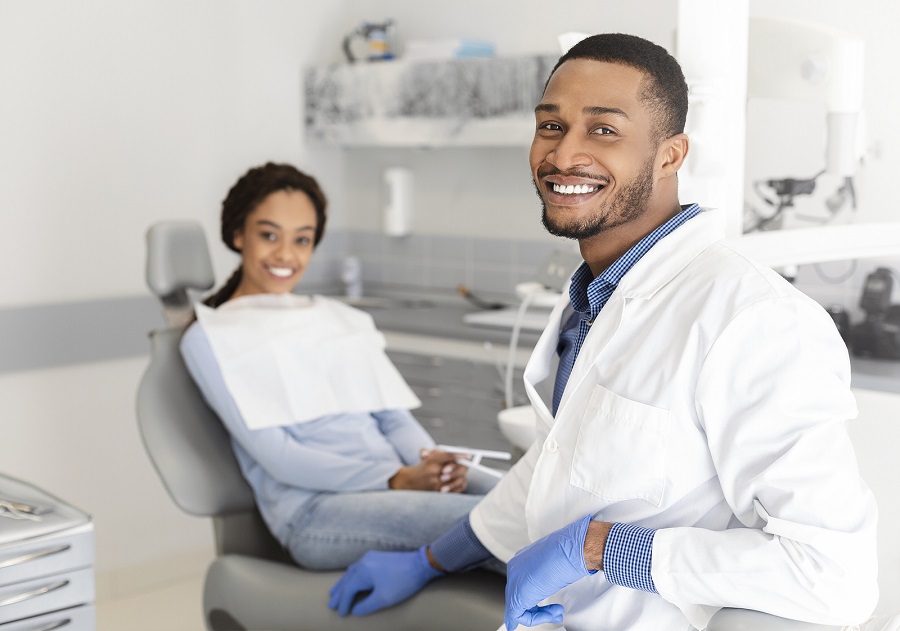 Even though dental treatments and dental care have seen several advantages over the past few decades, more than 120 million people in the US have at least one missing tooth, and 36 million have no teeth at all. Until a few years ago, the only tooth replacement options available were dental bridges and dentures, neither of which offers a complete solution owing to their disadvantages.  
A solution to this is dental implants, which have revolutionized how tooth replacements are done worldwide. 
At Briarwood Family Dentistry, we offer dental implants that restore our patients' missing or lost teeth and improve their oral health and dental functionality. 
Dental Implants
Dental implants are metal posts made of titanium that are surgically fixed into the patient's jawbone to permanently replace their missing tooth's root. 
Why Is It Important To Replace Missing Teeth?
Losing teeth can be frightening because it can cause issues like:
Bone loss
Shifting and drifting of the remaining teeth in the mouth
Alteration in the bite 
Jaw joint problems
Difficulty in chewing 
Additional stress on the remaining teeth, leading to their wear and tear
So, it is important to replace the missing teeth with teeth restoration options to prevent these issues. 
Benefits Of Dental Implants
Replacing missing teeth using dental implants have many benefits, chiefly that they:
Help maintain the jawbone density and prevent bone deterioration after tooth loss
Do not impact the health of the adjacent teeth as they need no bridgework
Replace uncomfortable, bulky, or loose-fitting dentures
Prevent wear and tear of teeth by distributing bite forces evenly throughout the entire mouth
They resemble natural teeth in terms of functionality and feel 
How Are Dental Implants Different From Other Teeth Replacement Options?
When dental implants replace the roots of missing teeth, it functions in the same way and stimulates the nerves that are present within the jaw. And by mimicking the functionality of natural tooth roots, dental implants prevent jaw bone degeneration, the aftereffect of tooth loss that occurs over some time. Once the implant site heals and the implants fuse with the jawbone through a process called osseointegration, abutments (posts) and custom restorations can be attached.
You should never need to worry about your dental health with the dental implant treatments at Briarwood Family Dentistry. You can restore your missing teeth and regain your lost confidence and oral health by booking an appointment with our dental implant dentist in Aurora, CO.
Call us at (303) 680-6000 or schedule an appointment online to know more about our implant treatment options.