All You Need to Know About Veneers
Posted by Briarwood Family Dentistry on Dec 22 2021, 03:56 AM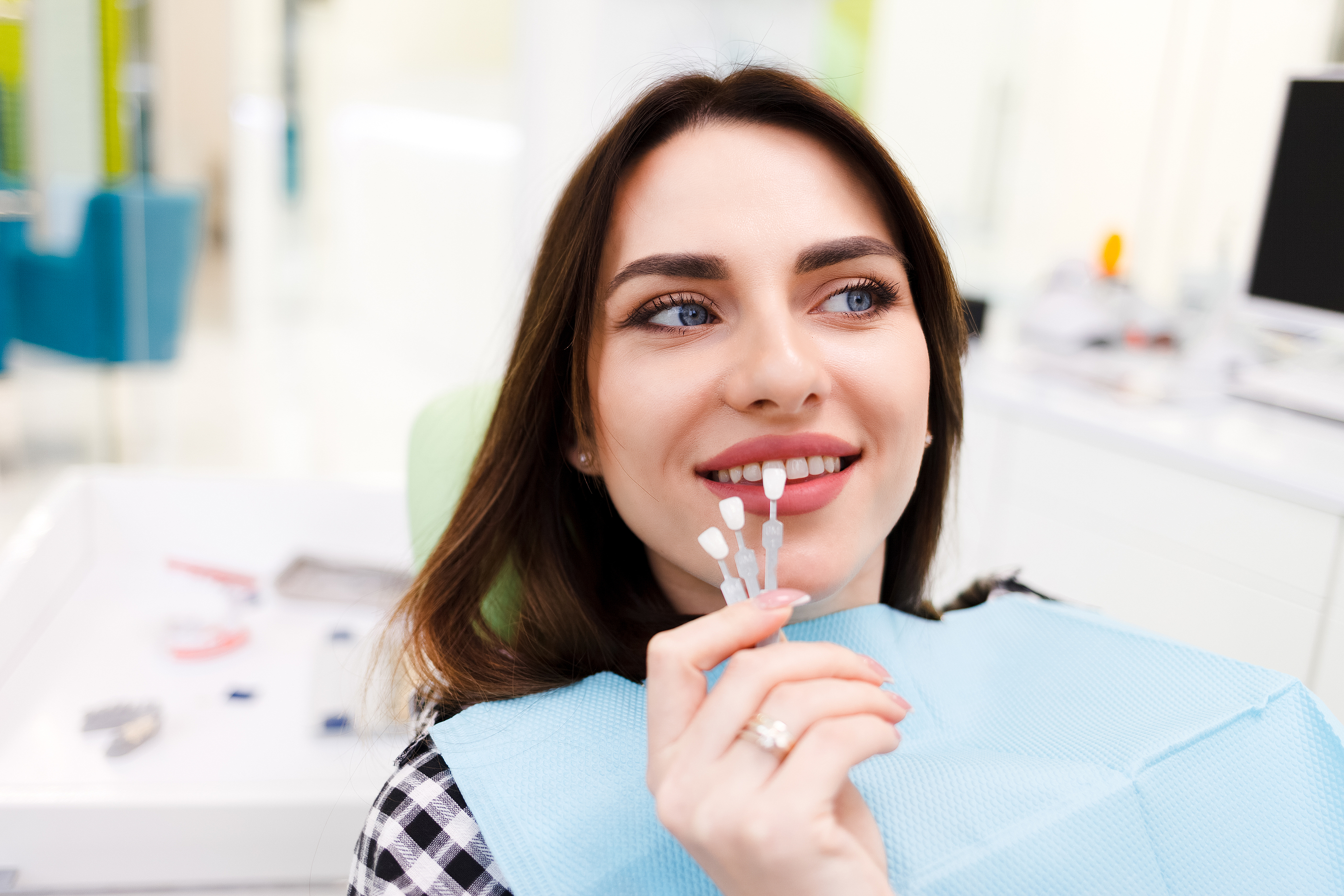 A chipped, broken, or discolored tooth in the front of the mouth can adversely affect the appearance of your smile. But technology has enabled a solution that can conceal the deformities on the teeth. Veneers are wafer-thin shells that are placed on the teeth to hide the damaged tooth. At Briarwood Family Dentistry, the dentists customize veneer to adhere to patients' unique requirements. 
What are the Advantages of Veneers?
Dental Veneers aesthetically enhance the patient's smile. 
It aids in covering the gaps in between the teeth.
Each patient receives personalized veneers.
Veneers offer long-lasting benefits to the patient.
It is suitable for both children and adults. 
What Are the Types of Veneers?
Two major types of Veneers are preferred as an ideal material for the fabrication process which are Porcelain Veneers and Composite Resin Veneers. The former is durable and does not get stained, while the latter tends to stain over time, making porcelain veneers an ideal option for treatment. 
What is the Procedure for Veneers?
At Briarwood Family Dentistry, the dentists begin the procedure for Veneers by evaluating the patients' dental health. The images of the teeth are obtained through digital imaging systems, which are used for treatment planning. A small portion of the teeth is etched, enabling proper space for the veneers to fit on the teeth. The impressions of the teeth are obtained and sent to the laboratory for fabrication.
In the subsequent appointment, the dentist fixes the veneer on the patients' teeth, using dental adhesive, providing a complete smile transformation.
How to Care for Your Veneers?
If you expect the durability of veneers, it is important to follow the aftercare instructions provided by the dentist. Keeping the veneers clean by brushing them using a soft-bristled brush is essential. Fluoride toothpaste and mouthwash are prescribed by the dentist which should be used for dental care at home. It is also vital to avoid food that may stain the veneers. Visit the dentist twice a year to evaluate the condition of the veneer. 
Consult the Dentist
If you want to attain a complete smile makeover by concealing the deformities on the teeth, Veneers can be the best option for you.
Briarwood Family Dentistry, located in Aurora, CO, offers the best dental care services to patients with the help of efficient dentists and modern technologies. Dial (303) 680-6000 and book an appointment with the dentistry to know more about Veneer and other dental services.